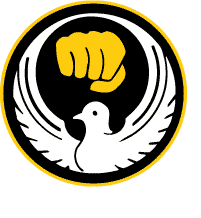 THE IRISH WADO RYU FEDERATION IS A NON PROFIT ORGANISATATION. 
Phone 087 2833029
THE IRISH WADO RYU FEDERATION TEACH A FULL WADO RYU KARATE DO SYLLABUS AND KICKBOXING.
WE HAVE THREE CLASSES EVERY WEEK.TUESDAY 8pm TO 9:15pm AND ON FRIDAY WE HAVE TWO CLASSES 7:30PM TO 8:30PM AND 8:30PM TO 9:30PM IN OUR HOMBU DOJO ON SUNDRIVE ROAD IN THE CRUMLIN DUBLIN 12 AREA.
WE OFFER YEARLY GRADINGS,TRADITIONAL KARATE NATIONAL AND INTERNATIONAL KUMITE KATA CHAMPIONSHIPS AND MULTI STYLED CHAMPIONSHIPS.
REGULAR SEMINARS WITH TOP JAPANESE,EUROPEAN AND AMERICAN SENSEI.
WE ARE CURRENTLY MEMBERS OF:
W.K.C, E.U.S.A.I.M.A.A,  I.M.A.C,  &  I.K.A.B.
WE ARE LOCATED AT THE JUNCTION OF SUNDRIVE RD & CLOGHER ROAD IN ST BERNADETTE'S PARISH CENTRE.